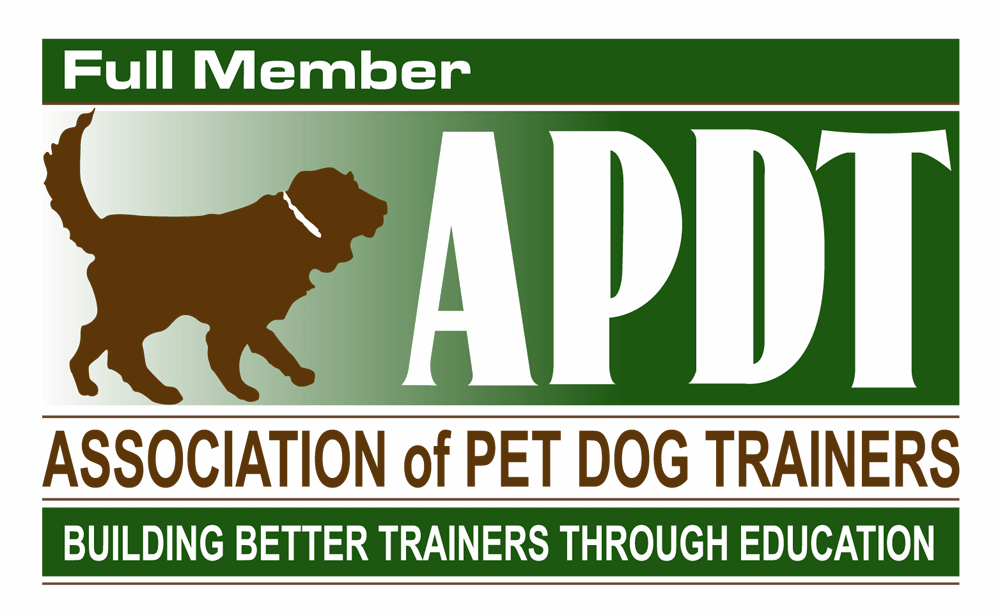 BONDING with our dogs means building a relationship based on trust, cooperation, and an understanding of canine behavior rather than relying on physical force or corrective equipment.
BONDING is that rapport / partnership that we develop with our dogs that leads them to choose to walk with us (as opposed to dragging us behind as unnecessary ballast), happily pay attention to us (rather than be distracted by anything and everything else), and willingly come when they are called (because given the choice they would prefer to be with us anyway!).
BUILDING this partnership – especially in the initial stages – requires a firm commitment of time, attention, and a consistent management program to prevent (or in some cases, extinguish) unwanted / inappropriate behaviors. Dogs rarely continue to repeat behaviors that they do not find rewarding in some way ( ways that can often be difficult for their human counterparts to comprehend). Practice makes perfect – whether or not the behavior is something we would like the dog to continue. Good management prevents a dog from learning - or continuing to practice and get rewarded for – unwanted behaviors.
I have been fortunate over the past 30 years to have been involved with dog rescue and behavior rehabilitation for a variety of breeds including German Shepherds, Greyhounds, Whippets, Jack Russell Terriers, Australian Cattle Dogs, and Border Collies. My personal companion dogs are rescues, and, over the years, have been successful at various competitive endeavors, DELTA Society therapy work, and Search and Rescue.
This, along with teaching classes and assisting many clients with resolving behavioral challenges, has given me a deeper understanding of working with different breeds – many of whom are genetically hardwired for behaviors that can be incompatible with being ideal companions or "easy keepers" for the average pet owner.
PARTNERSHIP building also requires clear communication and a good reward system for acceptable / appropriate behaviors - one that is determined by the DOG. It might be food, toys, games, petting, belly rubs, etc – or any combination as long as the DOG finds them HIGHLY rewarding.
Dogs need to be challenged – both mentally and physically – on a daily basis to stay happy, healthy, and out of trouble. Interactive / puzzle toys such as Buster Cubes filled with kibble or stuffed, frozen kongs, among many others, can assist in keeping a dog appropriately occupied. Additionally, thy require sufficient daily exercise - appropriate for their breed and age - because a tired dog is really a happy dog (and owner!).
Equipment like flat buckle or martingale collars, front loop harnesses like the Premier EZ Walk can be helpful teaching tools and provide a safety net, as can leashes and long lines of various lengths and materials like cotton, nylon, or leather. Control by equipment, however, is never one of my long term goals for my clients, but merely a step along the way to keep everyone safe while the partnership is in it's formative stages.
In the end, building a loving relationship with your dog (and isn't that why we get dogs in the first place?!) requires patience, persistence, and planning, and the desire to reward, play, praise, and motivate your canine partner to be the best that he can be.
Please feel free to contact me if you would like assistance with achieving your goals.
Sage Advice Pet Services
Williamsburg,VA

cathy@sageadvicepetservices.com

757-565-0269